The Morinaga Milk Group is steadily building foundations for its growth as a global company five to ten years into the future.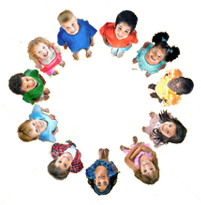 The core elements in the overseas business operations of Morinaga are the export of infant and toddler milk, the beneficial bacteria business, and the dairy ingredient manufacturing and sales business of MILEI GmbH. Our efforts to expand our export business for infant and toddler milk will focus primarily on Asia. We aim to expand our shares of markets in which we are already present, and to open up new markets.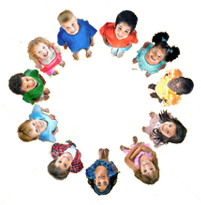 Demand for beneficial bacteria is growing in many countries in step with a global rise in health awareness. We will expand sales by leveraging the potential of our unique product seeds, such as bifidobacteria and LAC-Shield, while also developing supply structures to support sales growth.

Our German subsidiary, MILEI GmbH, manufactures and sells infant and toddler milk ingredients, including whey protein concentrate and lactose. We will work to maximize the benefits of investment in the expansion of MILEI GmbH's production capacity by improving operating rates, ensuring stable quality, and increasing added value. We also aim to achieve further sales growth through the expansion of production capacity for lactoferrin to meet projected demand growth.
Products
Infant and Toddler Milk(Left: Indonesia  Center: Pakistan  Right: Malaysia)
TOFULong-life TOFU manufactured using aseptic technology
International Locations
Headquarters
Morinaga Milk Industry Co., LTD.(Headquarters)

Established in 1917, Morinaga Milk Industry Co., Ltd. has always been involved primarily in business activities relating to production and sale of dairy products.
Subsidiaries and Joint Ventures
Morinaga Nutritional Foods, Inc

Established in Los Angeles in 1985, this company supplies US consumers with long-life TOFU made possible by Morinaga Milk technology, as well as "alove" yogurt containing aloe vera.

https://morinaga-usa.com//

Pacific Nutritional Foods, Inc

PNF was founded in 1995, as a joint venture of Morinaga Nutritional Foods Inc.(MNF)and Pacific Foods of Oregon Inc.
The company is now a wholly owned subsidiary of MNF.
Specializes in aseptic processing and packaging products, including tofu and other soy-based products, for MNF.

http://www.pnfinc.com/

MILEI GmbH

Established as a Japan-Germany joint venture in 1972, the company is now a wholly owned subsidiary of Morinaga Milk.
The company manufactures and sells products that include whey protein concentrate, lactose, and lactoferrin.

http://www.milei.de/

Morinaga Milk Industry (Shanghai) Co., Ltd.

Established in Shanghai, China in 2011, the company is a wholly owned subsidiary of Morinaga Milk.

Morinaga Nutritional Foods (Asia Pacific) Pte. Ltd.

Established in Singapore in 2015, this Morinaga Milk subsidiary sells Bifidobacterium longum BB536, concentrated whey protein, lactose and other dairy ingredients to powdered infant and toddler milk producers and various manufacturers in the Southeast Asian and Asia Pacific markets.

https://mnf-ap.com/

PT. Kalbe Morinaga Indonesia

This joint venture was established with Indonesia's largest pharmaceutical group, PT. Kalbe Farma Tbk, to produce infant nutrition products.
Technical Assistance Agreement
Want Want Group

Starting in 2011, Morinaga Milk and Want Want China Holdings Ltd, concluded a technical assistance agreement to produce yogurt and pudding.
Licence and Technical Assistance Agreement
PT Sanghiang Perkasa

Morinaga brand powdered infant and toddler milk was introduced to the Indonesian market in 1979.
In 1986, local production was began under a technical license that is now held by PT Sanghiang Perkasa, a part of Kalbe Farma, one of Indonesia's leading pharmaceutical and food corporations.

http://morinagaplatinum.com/
Brand License Agreement
KRAFT

Kraft Foods is the biggest food company in North America. We formed a technical alliance with Kraft Foods in 1970 in the area of cheese and cheese-related products.

In Japan, Morinaga Milk manufactures and sells Kraft brand cheese.

Lipton

Lipton is a Unilever brand with a history dating back over 100 years. Lipton's tea products are known and loved worldwide.

In Japan, Morinaga Milk manufactures and sells Lipton brand chilled tea.

Sunkist

Sunkist is a leading fruit brand in the U.S.
In Japan, Morinaga Milk sells Sunkist brand fruit juices.