Morinaga Milk was established as Nippon Rennyu Co., Ltd. in 1917 with the primary aim of manufacturing dairy products. The company merged with Morinaga & Co., Ltd and was then split off, taking its current form as Morinaga Milk Industry Co., Ltd. in 1949. Morinaga Milk Group celebrated its 100th anniversary in 2017. In addition to condensed milk and infant formula, products that it has offered since its founding, the Group has produced a wide range of products based on milk, including Morinaga Milk, Bifidus Yogurt, Creap (creaming powder), and Mt. RAINIER CAFFE LATTE.
1917

Established as Nippon Rennyu Co., Ltd.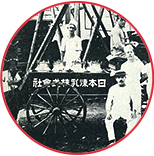 1919

Launched Morinaga Milk, small cans of condensed milk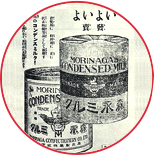 1921

Launched Morinaga Dried Milk (infant formula)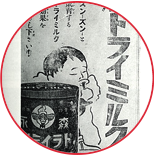 1929

Launched Morinaga Milk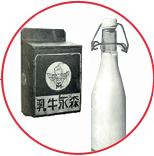 1933

Launched Morinaga Cheese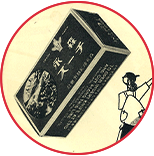 1937

Launched Morinaga Yogurt
1947

Launched Morinaga Ice Cream
1949

Morinaga Milk Industry Co., Ltd. established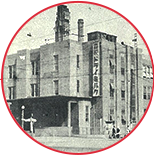 1954

Shares listed on the Tokyo Stock Exchange
1957

Tokyo plant opened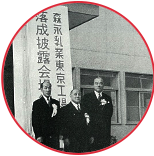 1959

Hanshin plant (currently the Kinki plant) opened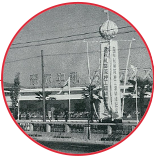 1961

Launched Creap (creaming powder)
Left: Product at the time of its launch
Right: Product sold today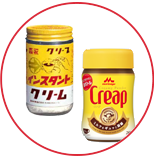 1966

Commercial milk plant in Nagoya opened (currently the Chukyo plant)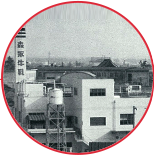 1966

Tokyo Tama plant opened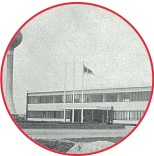 1970

Affiliation with Kraft, Inc. (currently Kraft Foods Group, Inc. and Mondelēz International, Inc.)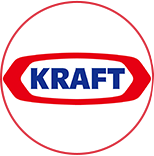 1971

Conclusion of a trademark licensing agreement with Sunkist Growers, Inc.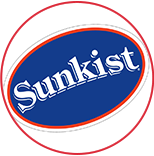 1972

Joint venture company MILEI GmbH established in West Germany
1978

Launched Morinaga Bifidus Yogurt
Left: Product at the time of its launch
Right: Product sold today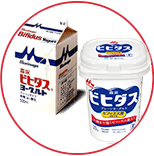 1981

Launched long-life handy packaged milk-based drink Piknik
Left: Product at the time of its launch
Right: Product sold today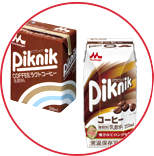 1984

Conclusion of trademark licensing agreement with Lipton UK (currently Unilever Japan Beverage K.K.)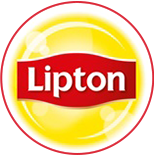 1985

Morinaga Nutritional Foods, Inc. (US) established and full-scale sales of tofu launched
Product sold today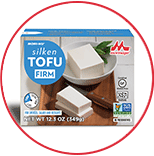 1985

Manufacturing technology licensing agreement for infant and toddler milk signed in Indonesia
1989

Research & Information Center opened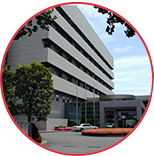 1993

Received designation of Japan's first FOSHU (Food for Specified Health Uses) for Morinaga L.P.K. formula, a low phosphorous powdered milk, from the Ministry of Health, Labour and Welfare
Product at the time of its launch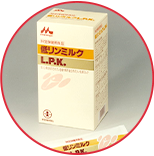 1993

Launched Mt. RAINIER CAFFE LATTE (milk-based drink in a cup)
Left: Product at the time of its launch
Right: Product sold today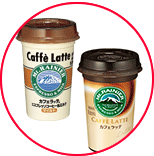 1996

Morinaga Aloe Yogurt won gold prize at SIAL (the 1996 Paris International Food Exhibition)
Left: Product at the time of its launch
Right: Product sold today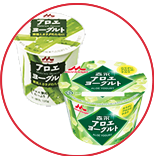 1996

Received designation of FOSHU for Bifidus Yogurt, the first to contain live bifidus
2001

Received designation of FOSHU for Morinaga Caldus Milk, a lactic fermented beverage exclusively for home deliveries
Left: Product at the time of its launch
Right: Product sold today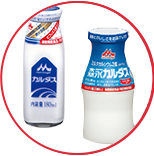 2002

Received the Minister's Award of Excellence as a Consumer-Oriented Company from the Ministry of Economy, Trade and Industry
2003

Received the Minister's Award for "development of an industrial manufacturing technique for lactoferrin" from the Ministry of Education, Culture, Sports, Science and Technology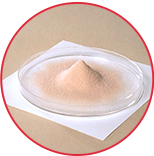 2005

Launched PARM
Product sold today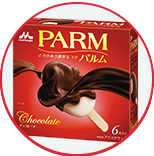 2006

Kobe plant begins operation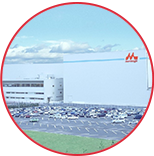 2008

Betsukai Plant's new cheese building begins operation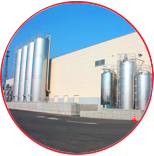 2010

Received the Minister's Award for "Development of manufacturing process of tasty protein hydrolysate with low antigenicity" from the Ministry of Education, Culture, Sports, Science and Technology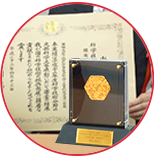 2011

Morinaga Milk Industry (Shanghai) Co., Ltd. established
Launched Thick Greek Yogurt PARTHENO
Product sold today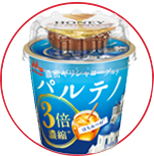 2011

Concluded a technical collaboration agreement with Want Want Group
2012

Germany's MILEI GmbH became a wholly-owned subsidiary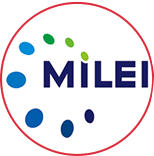 2014

Received a special award from the Rainforest Alliance, an international non-profit environmental organization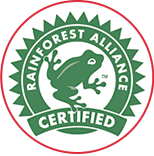 2014

Manufacture of bacteria at Morinaga-Hokuriku Milk Industry Co., Ltd.'s Fukui Plant begins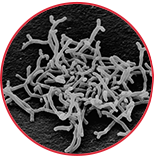 2015

Morinaga Nutritional Foods (Asia Pacific) Pte. Ltd. established in Singapore
2016

New factory for Germany subsidiary MILEI GmbH begins operation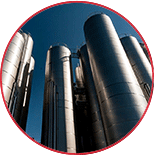 2017 100th anniversary of founding